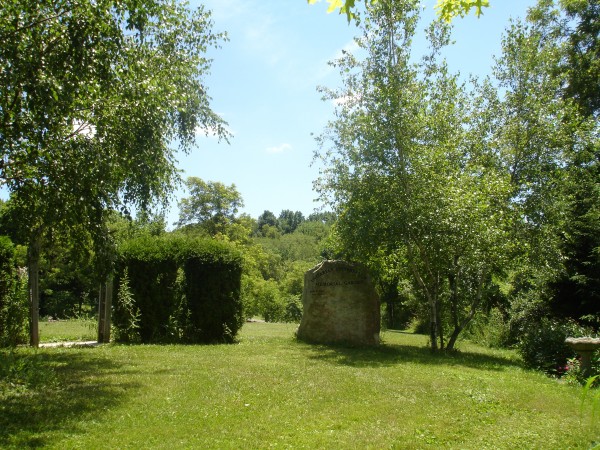 In 2009, the members of our congregation recognized the need for our members and their families to have a final resting place on our church  grounds.  In the Spring, policies and procedures for our Memorial Garden were adopted and members participated in the official installation of the Memorial Garden.
The cremated ashes of members (their spouses and children – including step children) of our religious community can be buried in our First UU Memorial Garden.  Plots are 2ft x 2ft x 2ft.
No markers will be allowed at specific sites but names are etched into our memorial stone.
The planting of a tree, bush, or flowers in memory of a loved one is permitted in consultation with our Grounds Coordinator.
For a complete review of our Memorial Garden Policy, including fees, please click here.