Religious Exploration

2016
Welcome to First UU's Religious Education (RE) where we nurture and stimulate our children's spiritual and personal growth. All of our curricula are grounded in our Unitarian Universalist Principles. We teach and model the values that hold us together as Unitarian Universalists. We do this through stories, art, music, conversation and learning activities all while having fun.
Children 4 years and older begin in the sanctuary with their families at 10:30 am. A teacher or assistant from each class will lead them to their classes after the offering each other a sign of peace. Children under 3 years of age are welcome to go directly to the nursery upon arrival.
Sunday Mornings at First UU
Children Attending RE need to be registered every year. Please click here learn more about registering your children in RE.
The youth 6th-12th grade are encouraged to join in on the service or speak to the DRE about assisting in RE classes or the nursery.
Summer 2016
UU Jedi Training Summer Program
Pre-K – 5th
You don't want your children to miss out on the UU Jedi Training summer Religious Exploration classes on Sunday mornings. Children do not need to be familiar with Star Wars to enjoy and participate in this program. Throughout the UU Jedi Training the children will be learning how to live out our UU Promises in their daily lives. They will also be mastering skills in sewing, singing, woodwork, gardening, meditation, and Thai Chi.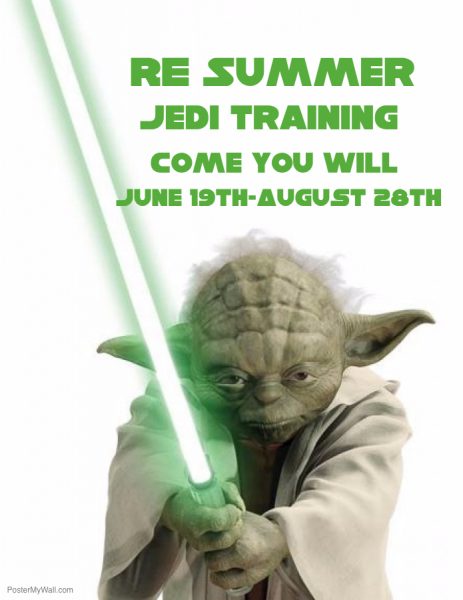 **Spirit Seekers First UU Youth Group has frequent meet-ups click here for more information.
Fall 2016 Religious

Exploration

Classes
We will be kicking off our fall 2016, Religious Exploration classes September 4th. The new UU curricula and programs for the fall will be announced soon. Check back in August!