Community Potluck & Send-Off to D.C. Marchers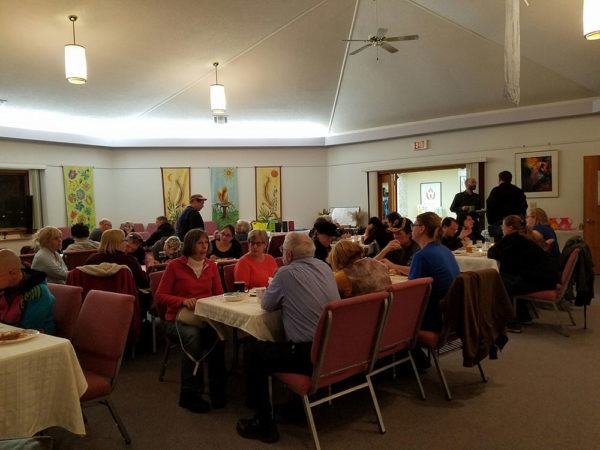 Jan. 20 may be a hard day for some of us who worked and prayed for a different outcome to the election. Instead of feeling alone, let's come together to celebrate our strong and loving local community. Let's focus on positive accomplishments and goals, instead of protesting unwanted outcomes. In particular let's offer our appreciation and support to local citizens headed for DC for the Women's March. Regardless of our areas of concern, we are stronger together.
Our celebration will start with a community potluck. (Marchers, let your friends and neighbors feed you; no need to bring a dish!) While we eat, we'll hear from local community organizations about current and future projects. We will end with a loving send-off for those who are representing the Indiana community in Washington DC the next day.
Where: First Unitarian Universalist Church of Indiana PA, 285 Twolick Drive
When: 4:00 pm — 6:00 pm, Friday, Jan. 20, 2017