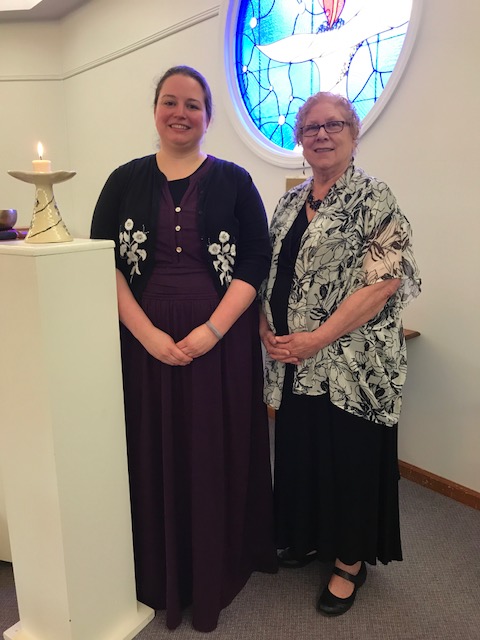 Rev. Joan M. Sabatino, minister of The First Unitarian Universalist Church (First UU) of Indiana, located at 285 Twolick Drive, invited Dr. Michelle Sandhoff to be guest speaker for the congregation to honor of all military troops past and present. Dr. Sandhoff is an assistant professor of sociology at IUP, where she is a member of the Veterans' Reintegration Research Cluster. She shared the stories of a few of the service members and veterans who were interviewed for her upcoming September book release, Service in a Time of Suspicion in the U. S. Military Post-9/11. These service military described how their service and faith combine to demonstrate the importance of diversity and religious freedom in the American military.
On September 11, 2001, nineteen members of the Islamist extremist organization al-Quaeda launched four coordinated attacks on the United States, killing 2,977 people. These events and the government's subsequent "War on Terror" refueled long-standing negative stereotypes about Muslims and Islam among many Americans. And yet thousands of practicing Muslims continued to serve or chose to enlist in the U. S. military during these years.
In Service in a Time of Suspicion, fifteen such service members talk about what it means to be Muslim, American, and a uniformed member of the armed services in the twenty-first century. These honest accounts remind us of our shared humanity. Her book connects directly with the first of the Seven Principles of the Unitarian Universalist Association, and the members of First UU who covenant to affirm and promote: The inherent worth and dignity of every person.
Shown are Dr. Michelle Sandhoff, IUP Sociology Professor, with Rev. Joan M. Sabatino, First UU minister.