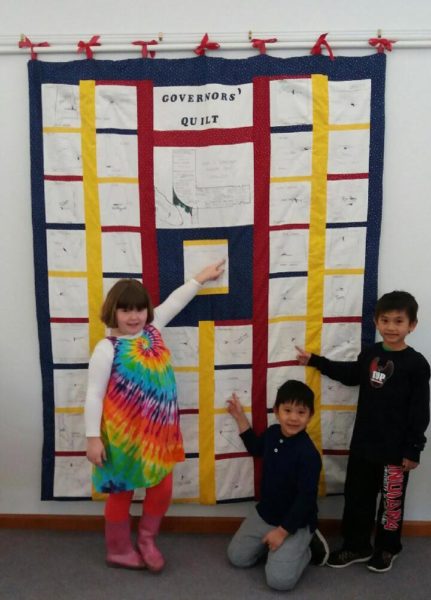 Looking at the maps on the United States quilt are Ellie Clark; and Justin
and Oliver John. This quilt was made in 2004 by the 5th grade students of
Eisenhower School, Indiana. It is now owned by the Indiana Historical and
Genealogical Society of Indiana County. In 2004, the fifth-grade class was
awarded an Educational Initiative grant by the Indiana Area School District.
The students traced the states on the squares and wrote to U. S. governors
to see if they could obtain the signature for the quilt. The 48 squares
(Oklahoma and California didn't respond) include the signatures of both the
governor and the child who made the request. This quilt was on a special
load to First UU from the Historical Society Museum.